First I have to apologize for the bad quality of the photos. The morning was very hazy and very nice (not too warm) but bad for taking photographs.
I certainly will return to this magic place for further investigation but for the moment we have to live with the bad quality photos.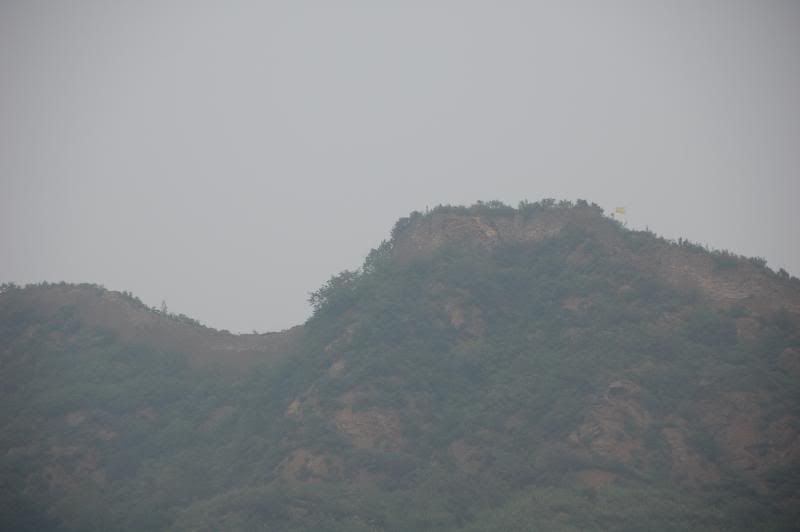 Gubeikoucun to the left, Gubeikou to the right: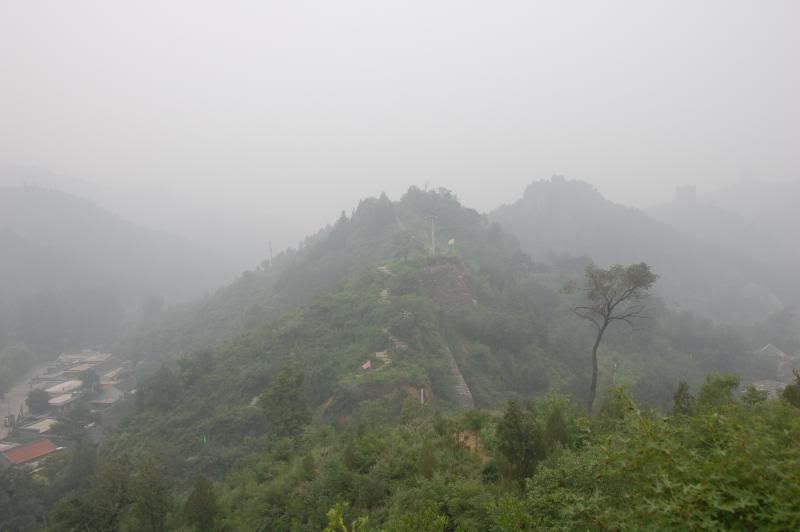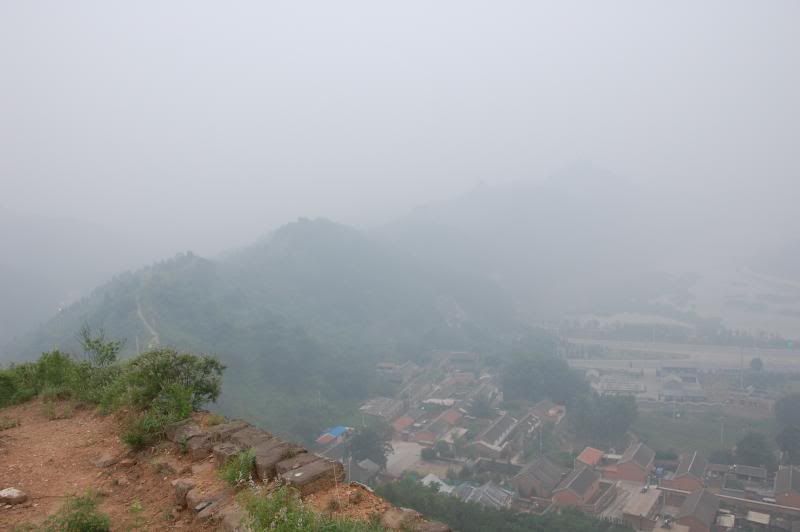 The local cooperative has built some paths for touristic purposes but did it quite well. No destruction visible and the paths are not to easy to walk so only enthusiasts would walk them: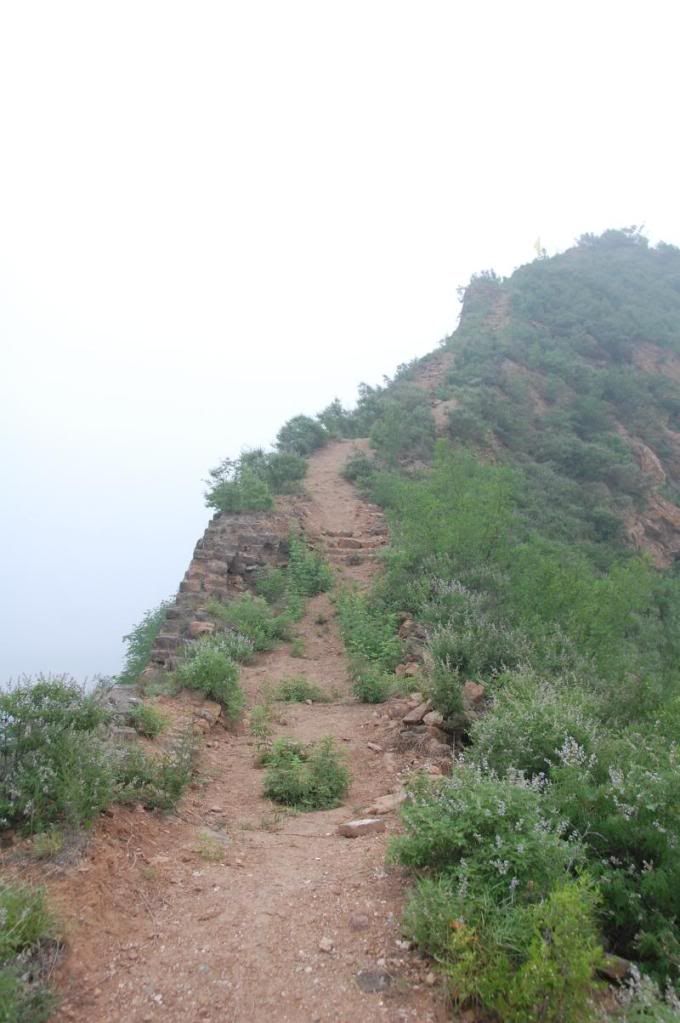 The wall is in amazing good condition, very probably to reparation by the Ming (and others?). Keep in mind that the wall was built roughly 1000 years before the Ming started to build their walls. At some places later repair is visible: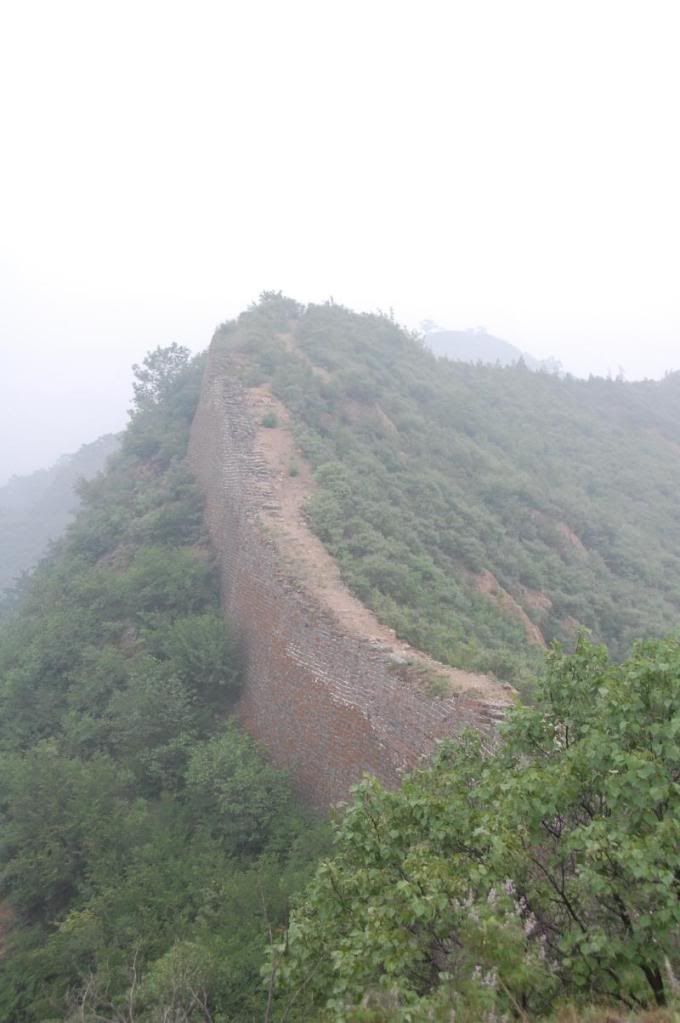 At some places the original top layer ist still in place:
At places where restauration was neccessary it was done in a very cautious way and only to preserve the actual state. If only all restauration work would be done in such a amicable way ...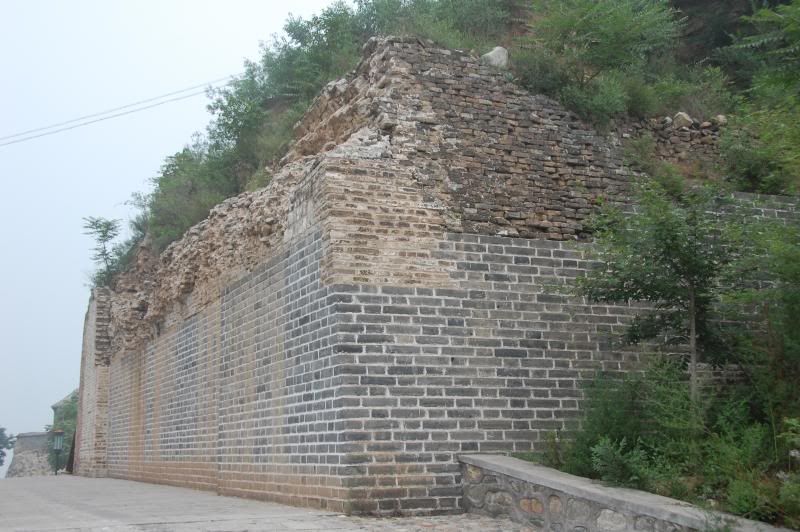 The wall is up to 8m in height and in surprising good condition on the northern side. The southern side does not have any bricks any more (only beacon towers still have). I refuse to accept that there had not been bricks, I assume the bricks had been used by the local villagers (the village is on the north side).
-chinoook